APGA ANNUAL CONVENTION AND EXHIBITION -2019
12-15th October, Adelaide
The APGA Annual Convention and Exhibition is one of the most significant industry events for pipelines and gas. Its value as an opportunity for information exchange, learning and networking is well-known and its convivial atmosphere is one of the highlights.
The APGA Convention and Exhibition is a genuine reflection of the Association's commitment to the industry, to its membership and as an opportunity for those members to shine.
The Exhibition will officially open with a Cocktail function within the Exhibition ahead of the Convention Opening Dinner on Sunday 13 October.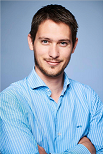 Jeroen Wassenaar is the Market Segment Manager at Qenos for polyethylene pipe, dairy, and blow moulding applications. He is responsible for the conception and delivery of the segment strategies as well as driving the evolution of the product slate.
Jeroen will be speaking  at APGA along with Sergio Arellano from McElroy on Best Practice in Butt Fusion of Large Diameter HDPE pipe at 11:30am on Thursday 15 October.
The APGA Annual Convention and Exhibition has developed a reputation over recent years as a "must attend" event for the gas, oil, water and slurry pipeline industry. Attendees include chief executives, pipeline managers, industry professionals and consultants, technical, commercial and legal personnel, engineers, health, safety and environmental managers and government representatives from within Australia and overseas.