OZ PIPE XIX

7-8th November
Dockside, Sydney
For two days over 7th and 8th November 2019, PIPA and the international Plastic Pipe Conference Association will gather the world's foremost plastics pipe experts, together with Australia's pipeline designers, operators and manufacturers, to share knowledge and latest developments in the fields of:
• Disinfectant resistant pipe materials,
• Conventional and trenchless pipe installation and design processes,
• Advances in plastic pipe welding and jointing processes,
• The sustainable use of recycled materials,
• Asset life research and future service life expectations, and
• State-of-the-art pipeline case studies from around the world.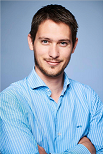 Jeroen Wassenaar is the Market Segment Manager at Qenos for polyethylene pipe, dairy, and blow moulding applications. He is responsible for the conception and delivery of the segment strategies as well as driving the evolution of the product slate.
Jeroen will be speaking at OZPIPE on The Suitability of PE fusion joined pipe system for conveying water containing disinfectants under pressure on at 3:20pm on Thursday 7 November.
The location of this event is Dockside, on Sydney's magnificent Cockle Bay Wharf.
If your business involves plastics pipe systems, OZPIPE XIX is the one event you cannot miss in 2019.
Delegate numbers are strictly limited so register early to secure your position and take advantage of the early-bird rates.